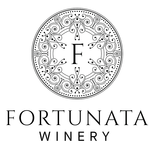 House Rules / FAQ
We encourage an adult atmosphere here at Fortunata Winery and it's a great place to relax. We are a 21+ only establishment, and we appreciate your understanding and cooperation.
We love our four legged family members and we know you do too. We do permit registered service animals only. We no longer allow pets on property or in our villas effective 10-2021 due to repeat issues.
What hours are you open?
We're open from 5-10pm on Thursday and Friday, 1-10pm on Saturday, and 1-6pm on Sunday. Our kitchen closes an hour before closing so please keep that in mind if arriving in the later evening.
Do you have live music?
We do! Most every Friday and Saturday night we have a singer or band scheduled from 6-9pm and occasionally a Sunday afternoon musical treat. Our Facebook events tab is the most frequently updated calendar of events to see who's playing.
I'm a musician - who do I discuss bookings with?
Please contact us at Info@fortunatawinery.com and send a youtube link or recording of your music so we can see if you're a good fit for our venue. Someone will be in touch with you shortly.
Do I need a reservation?
We only accept reservations for parties of 8 or more. Anything less it's best to come in and grab a table. Please complete the reservation request form here. Parties of 20 or more are considered a small event and will need to be reserved through our event coordinator. She can be reached at Events@FortunataWinery.com
When do you serve your wood fired pizzas?
Our pizza ovens are hot and ready at 5pm on Friday, 1pm on Saturday, and 1pm on Sunday.
Can I bring in outside food or drinks?
No, we do not allow outside food, drinks, or cups other than a wine glass. The only exception to this rule is birthday cake, and you must bring your own serving ware, utensils, napkins etc.
I want to book a wedding or a party - who do I contact?
Please complete the event inquiry form here and someone will be in touch with you very shortly to discuss your event.
How do I book a villa or house on property?
Please visit our the links on our Villas tab to check us out on AirBNB or VRBO to reserve your villa.
What if I have a general question, that's not covered here?
Send us an e-mail at Info@fortunatawinery.com and we will get back with you very shortly. Marketing or public event inquiries can be sent to Marketing@fortunatawinery.com.
You know you want to
Sign Up For Our Newsletter
Keep up to date on the latest wine releases, events, and promotions!